Commercial Janitorial
Serving the janitorial needs of Offices, Condominiums and Retail.
Carpet Cleaning
Quality carpet cleaning services using truck mounted equipment.
Pressure Washing and Floor Services
Restorative Cleaning
Maintenance and Handyman Services
Keeping buildings operational and functional.
About Us
Roth Property Maintenance, nicknamed RPM, is a privately owned commercial janitorial and facility maintenance company located in Denver, Colorado. We offer one stop shopping for most common maintenance needs of the commercial office building manager.

Our management team has been in the industry for many years with our core management team each having ten or more years of service with our company. We believe our quality control programs, computerized systems, and communication practices are our strongest assets.

Sustainability and Green Cleaning are the buzzwords of our marketplace. RPM delivers sustainability in all of our practices and operations. As an example, when our own corporate headquarters went thru extensive remodeling we incorporated green practices. Every design and purchasing decision was made to follow the USGBC LEED for New Construction practices, including the choice of the site itself. The south facing roof allows for solar power, the proximity to light rail provides public transportation, and the site puts us near our customers to reduce communting miles. Sustainability is not just something we talk about, but something we practice at our corporate headquarters and at our customer's locations.

Mission Statement
The mission of RPM is to treat our employees fairly and with respect, to be honest and loyal to employees and customers, and to be responsive to customer needs with a focus on quality and customer service.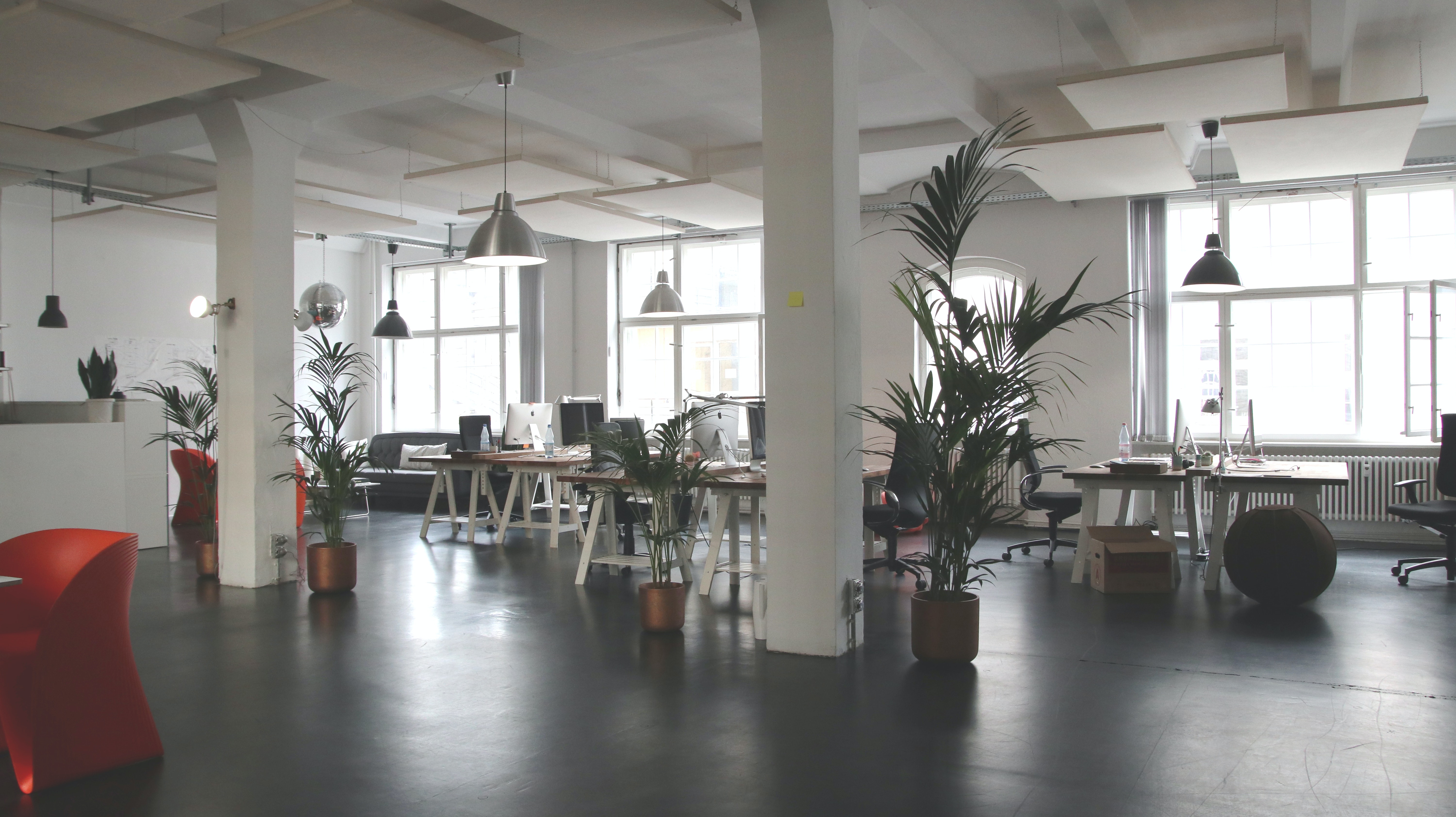 Clients Serviced
Providing exceptional cleaning services to the commercial office building market.
Quality Control
Tracked and documented quality control inspections by a dedicated client representative separate from the operational team.
Responsive
Communication directly with operations and 24/7 support.
Sustainable
Chemicals, equipment and training alligned with customer's sustainable initiatives
Serving the HOA, Condominium and Apartment property manager
Common areas
Day porter and matron services to keep the common areas tidy and clean.
Maintenance
Ability to change light bulbs and other light duty maintenance tasks.
Pressure washing, carpet cleaning and garage cleaning.
Recurring detail cleaning required to keep a multi-family building in tip top shape.
Serving the retail needs.
Litter pick
Common area and grounds cleaning including litter pick services.
Window Cleaning
Window cleaning for vacant and occupied spaces.
Vacancy and move out cleans
Keeping vacant units ready to rent and initial cleaning so the space shows well to future tenants.
Serving the industrial center.
Litter pick
Common area and grounds cleaning including litter pick services.
Window Cleaning
Window cleaning for vacant and occupied spaces.
Vacancy and move out cleans
Keeping vacant units ready to rent and initial cleaning so the space shows well to future tenants.
Technology
RPM has a long history of using technology to empower quality and efficiency.
RPM was one of the first companies to computerize the quality control tracking process.
RPM has written a custom software package, Cleantrack, that runs the day-to-day operations including payroll, quality control, accounts receivable and accounts payable.
RPM has always tried to embrace new technologies, from the early days of two-way communication via alphanumeric pagers to the current cellular enabled touchscreen tablet.
By leveraging technology operational efficiencies are achieved.
Training
Often times the cleaning staff carries more powerful master keys to a suite than the CEO who offices in the suite.
Janitors must accept the highest level of responsibility for the security and safety of the property, in addtion to the cleaning responsibilities.
RPM has low turnover by treating the employees well, reducing the need for training.
Many of the janitors are hired based on word of mouth referrals, allowing the management to have personal references to the skills and character of the applicant.
Janitors who are new to the industry or new to the company are shadowed by experienced and qualified coworkers, supervisors and managers until they demonstrate the knowledge and skills necessary to offer the service expected by our clients.
Safety
The health and safety of our employees is top priority, as is the safety of the occupants of the building.
RPM is Cost Containment Certified by the State of Colorado. This certification shows RPM is committed to training, documenting incidents should they occur, and RPM has a program to return employees to work should they get hurt.
With over 20 years of experience, RPM has demonstrated a track record of safety, earning a workman's compensation experience mod that is one of the lowest in the industry.
RPM focuses on procedures and policies that reduce the likelihood of 3rd party injury due to RPM's cleaning operations.
Ultimately it is the goal of RPM to reduce the risk of injury to our employees and the reduce the risk of property damage or injury to the people they serve.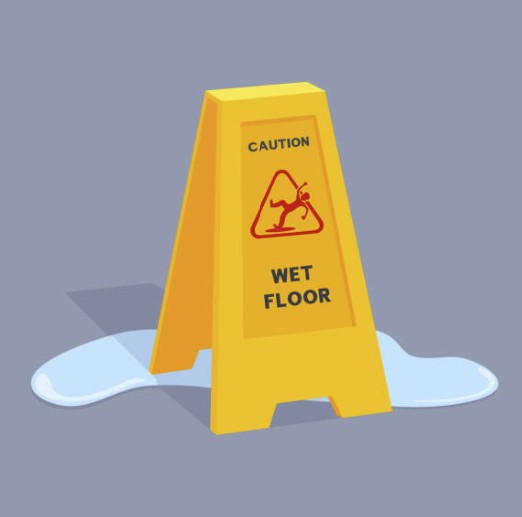 Sustainability
Roth Property Maintenance has been Green Cleaning long before it was a buzz word. Why? It just makes sense financially and operationally. For example, concentrated chemicals properly diluted at job site is a fundamental sustainability requirement. Concentrates require less packaging and less transportation costs than ready to use chemicals, commonly found at home improvement stores and grocery stores. Imagine the waste of 200-400 empty bottles of chemical thrown out nightly!
Roth Property Maintenance practices the three Rs:
REDUCE Our chemicals are highly concentrated prior to dilution reducing packaging waste. Our toilet tissue and hand towel offerings are designed to deliver the proper quantity of product per use. Our hand soap offerings are designed to be automated to offer touch free dispensing of the proper quantity of soap. Our can liner procedures reduce can liner waste. Our educational programs encourage tenants to put wet or food waste in the kitchen and breakrooms instead of under the desk so liners don't need daily replacement. We work with property and facility managers to reduce trash cans and increase recycling cans to reduce can liner waste.
REUSE We reuse tools by using microfiber rags and mops that can be washed and disinfected instead of thrown away. We reuse trigger sprayers and other chemical bottles for diluted chemicals.
RECYCLE Working with property and facility managers we implement best in class recycling programs. All we need is commitment to have a recycling dumpster and recycling containers in the building and we take care of the rest.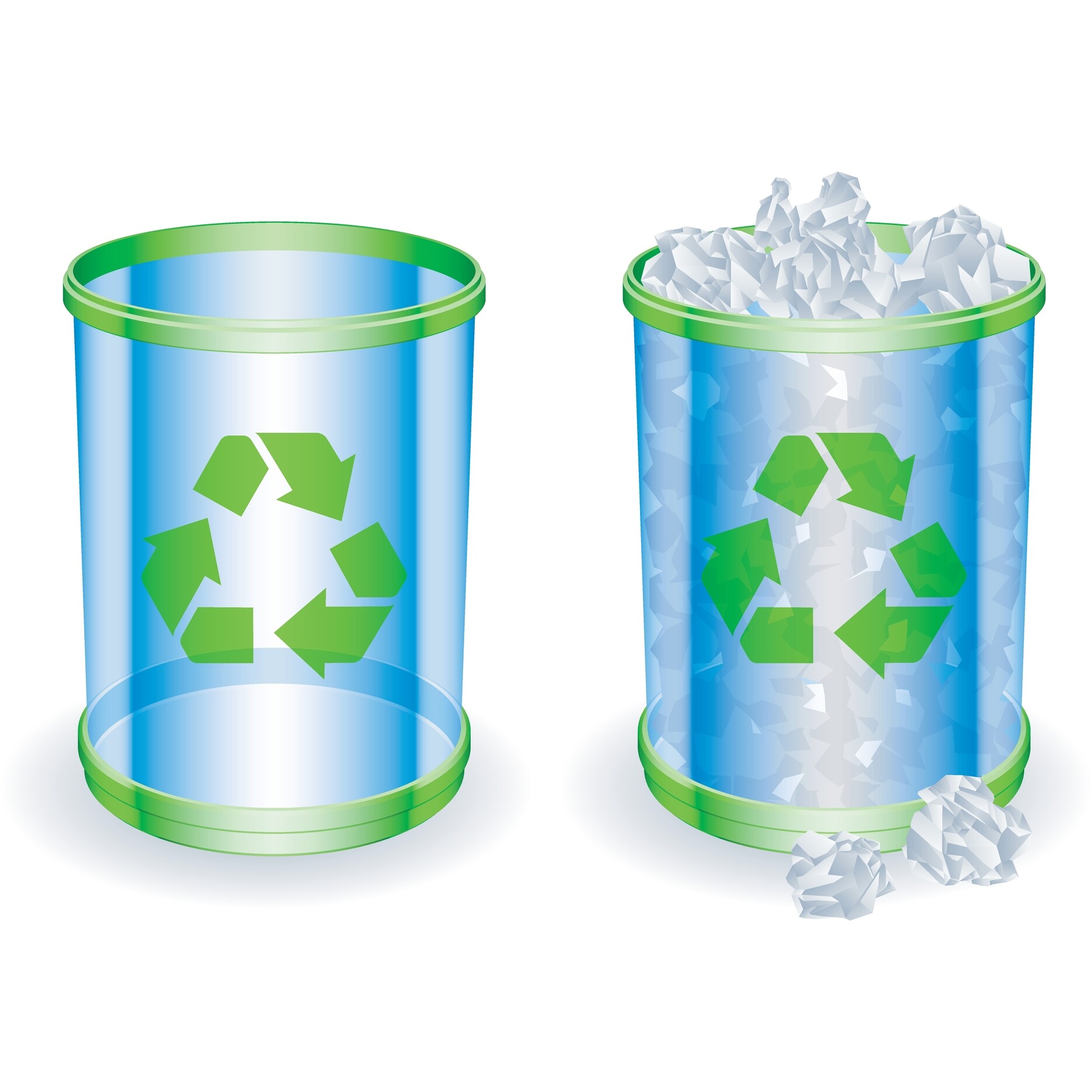 Disinfecting
History has now taught us that detailed disinfecting services can reduce the spread of illness.
RPM has the ability to electrostatically spray surfaces to combat the spread of illnesses and viruses.
RPM was trusted during the COVID-19 pandemic to disinfect government emergency operation centers, hospitals, and shelters housing high medical risk individuals.
RPM can perform the routine and daily cleaning necessary on high contact surfaces to meet the post-COVID cleaning expectations of building occupants.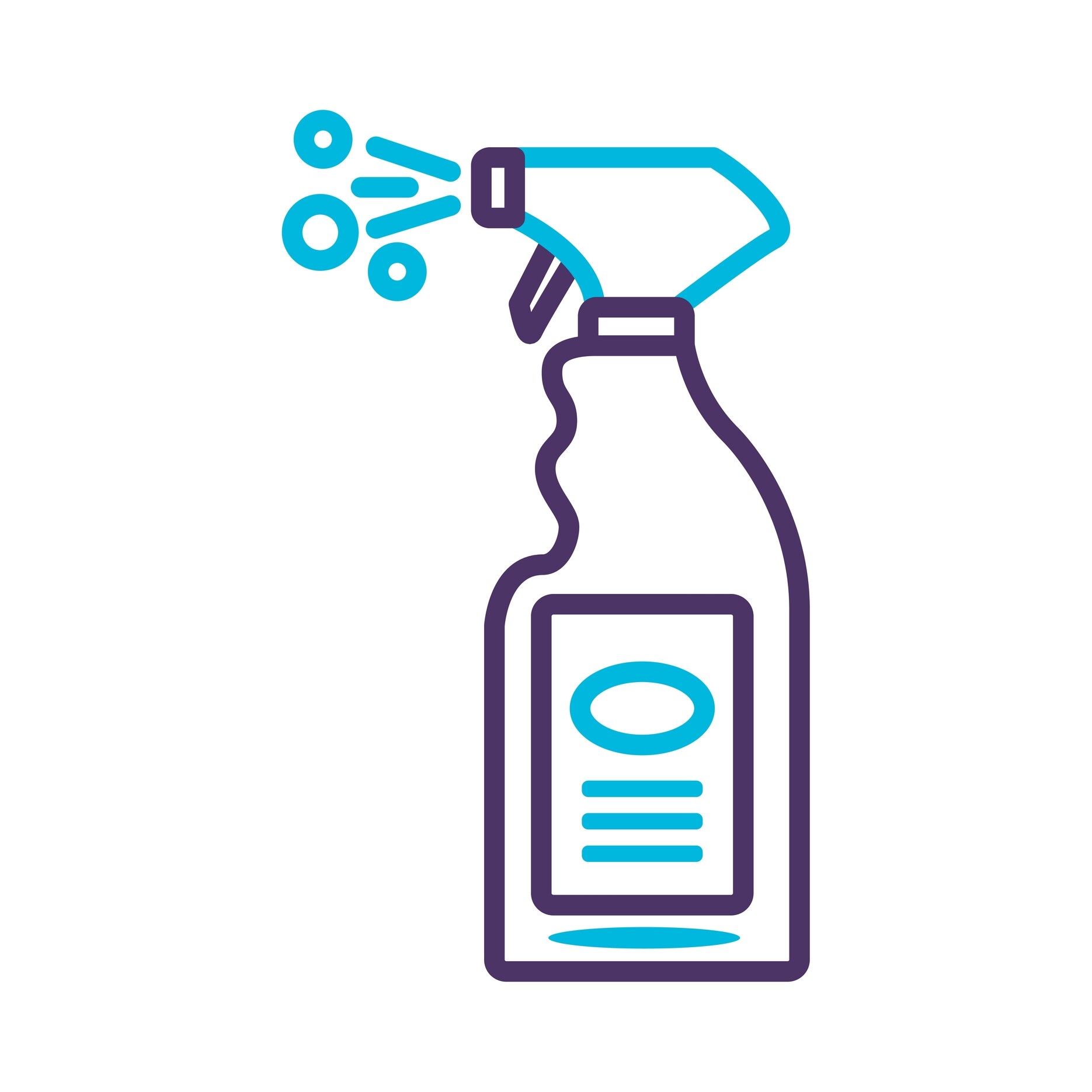 Matt
Property Manager
RPM is outstanding. They are a locally owned and operated janitorial services company that we find to be highly responsive and attentive, and they are able to avoid the traps and pitfalls that often befall larger national organizations. They treat all staff members with respect and provide them with the proper support to be able to perform. When selecting RPM, you'll be in good hands – responsive, competitively and fairly priced, caring family feel. They're our go-to for janitorial services organization for our entire portfolio.
Brandon
Property Manager
I've had the pleasure of working with RPM at several properties I manage and am always impressed with their team. Their management and on-site staff are always friendly, knowledgeable, professional, and responsive. Best of all, we've had the same onsite team for over a year! Karen and Mike do an excellent job in being partners with us and helping us accomplish our goals. We couldn't do our jobs without them!
Jordan
Property Manager
Exceptional service, great customer service, an A+ Company to work with.
Jennifer
Property Manager
RPM has provided excellent janitorial service for my company for almost 15 years. They provide nightly janitorial service, carpet cleaning and day porter service to all our properties. Monthly property inspections ensure superior quality control and their prompt communication and response time helps me respond timely to my tenants needs. Thanks RPM!
Kevin
Former Employee and Now Customer
Great company to work for, great management, excellent protocol, quick response times. Very little or no complaints from clients because of good communication.
Steve
Chief Engineer
They are always helpful, very professional, polite and a great service provider.
Claudia
Customer
As I am one of a handful of employees here every day on the 2nd floor, I have been meaning to tell you about our cleaner. In the last 6 weeks he has found a set of keys and another time a wallet. Since the public is not in the building it was clear these were employee belongings. He brought these items to me to see if I could identify the owners. Fortunately, I was able to; but both times the individual did not even know they were missing these items for hours. I can't even imagine missing my keys or my credits cards etc. so I think it is a real demonstration of character and reputation that he promptly took the steps to return the property to its rightful owners.
Get in touch
We are here to help.
Location:
1190 S. Cherokee St
Unit 1
Denver, CO 80223
Customer Support:
pleasebid@rpmdenver.com
Accounting (Billing):
Accounting23@rpmdenver.com
Employment
Verifications:
verify23@rpmdenver.com
Looking For
Work/Employment: